If you are having problems
with our new menu, please
let us know!
We also have text links
on the bottom of every page

"Ultra-Flexible Reflectibles"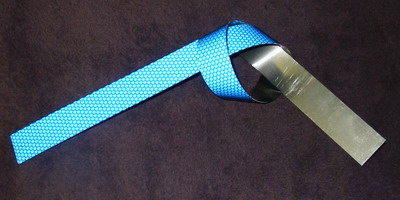 Our most popular flat panels!
If you can find a more adaptable, flexible reflector,
buy it!

REFLECTIVE "Flexible Reflectible"
Identification
Panel

"
Economic-able
, Identif
y-
able, Reflect-
a
ble
&
Adapt-able!"
Perfect for anything you need
numbered, identified, labeled or tracked!

Perfect for numbering, HY-lighting & identifying
hydrants, crash poles, utility or telephone posts
...In ONE easy economical step!

1 3/8" wide & up to 36 inches long,
... for one price!

Let us quote your needs today!
Identification panel brochure Full Color!

Every identification code or number is HAND STAMPED permanently into the metal!
If you prefer them with a full reflective surface,
(no space, no stamping in the middle) just let us know.

Either way, they're easily nailed, riveted, taped or tie-wrapped in place. These can also be supplied with
3M 4950 adhesive backing for "peel n' stick" safety!

Want wider panels? don't forget the original:
Standard "3 inch flexible reflectible" panels: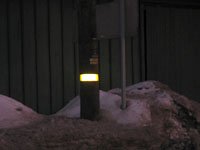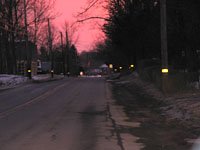 click to enlarge
G
,
a
Standard size is 3 x 36"
Perfect for telephone poles and trees!

These flexible reflectibles have a High-Intensity
reflective surface on Non-Rusting Aluminum!

Perfect to cut, shape, wrap, twist around any
utility pole or tree - ANYPLACE!
Standard "flexible reflectible" panel details:


Flexible panels are incredibly adaptable, easy to cut, twist or fold!


ANY color available, including Fluorescent Yellow-Green or Orange!


Various Widths and Lengths available! Our two most popular sizes are:
1 3/8" wide (in various lengths) and 3" x 36" (great for telephone poles)
Some other sizes are 4 x 4 (trail markers) 3 x 15 (crash poles)


"Crystal grade" available -perfect for guard rail ends!


Stainless Steel backing available (with lifetime warranty!)


PERFECT for trail markers - easy to cut into any shape!


We can apply all-weather 3M 4950 adhesive backing - Peel and stick reflective safety!


We can also supply panels with holes on ends, easily held in place with ties.


Strong enough for year after year use and still easily nailed into place!
"Flat panel" brochure (including flexible panels)
Full Color! - Acrobat .pdf