These flexible reflectives have a
High-Intensity
reflective surface on
Non-Rusting Aluminum!

Perfect to cut, shape, wrap, twist around any hydrant, utility pole or tree -
ANYPLACE!

We can also supply you these in the highest quality "Crystal grade" sheeting as shown below: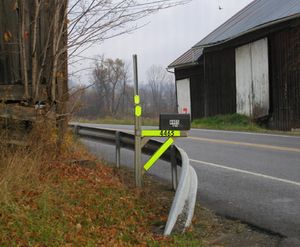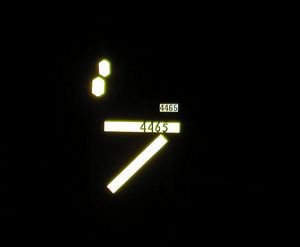 "The ULTIMATE MAILBOX Reflector!"
4" wide Crystal Grade Reflective POWER!

Flexible panels are incredibly adaptable,
easy
to cut, twist or fold!

ANY Color, including Fluorescent Yellow-Green or Orange!

Various Widths and Lengths available! Our two most popular sizes
are: 1 3/8" x 30 (sold in pairs) & 3" x 36" (great for telephone poles)

Some other sizes are 4 x 4 (trail markers) 3 x 15 (crash poles)

"Crystal grade" available up to 4" wide! -
(with lifetime warranty!)

Stiff
Stainless Steel
backing available
(with lifetime warranty!)

PERFECT for trail markers - easy to cut into any shape!

We can apply adhesive weather resistant backing -
Peel and stick reflective safety!

We can supply panels with holes on ends, easily held in place with ties or nailed in place.
---